On May 15, a staff member at a rural development organization in India registered with TechSoup because they believed technology could make their organization stronger. They were the millionth to do so.
Today, TechSoup and Microsoft have joined forces to launch the world's first fully global technology donations platform in order to serve the rest of global civil society.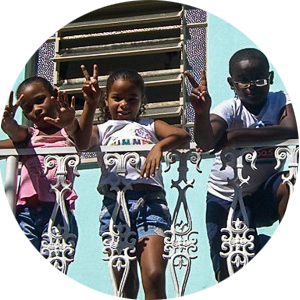 Over the past 28 years, we've reached more than 690,000 NGOs and 1 million individuals working at social benefit organizations in over 100 countries. Now, our network's $5.5 billion technology donations program provides technology donations in every country around the world.
Through TechSoup.Global, NGOs around the world can now access the technology and educational resources they need to do more good. Initially offering popular Microsoft donations, the platform will grow to include offerings from other providers who want to deliver their technology solutions to changemakers worldwide. 
Currently processing more than 160,000 donations a year, the TechSoup.Global platform is driven by a unique combination of technical, data, and human capacities. TechSoup's eligibility engine navigates the complicated three-way match between hundreds of corporate and foundation giving criteria, local nonprofit legal definitions in each country, and individual organization profiles. 
On average, nearly 700 organizations build a profile with TechSoup every day.  Once built, their information is matched with donor partners, producing a list of available programs and services. Simultaneously, their profile is checked by one of the TechSoup Global Network members.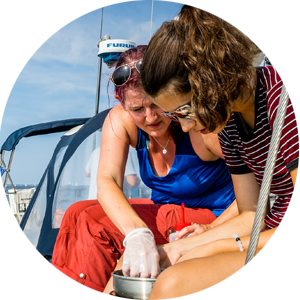 Each a leading local civil society development organization in their own right, TechSoup Global Network members work to register organizations in their local language, support the local donations programs, and run a range of additional "tech4good" programs — from app development challenges to mobile phone recycling and computer refurbishment.
Assuming organizations meet eligibility requirements, they may request a donation. On average, organizations save more than $17,000 by getting donated technology from TechSoup, allowing them to invest those savings into their mission-critical programming.  Their requests further offer valuable insight into civil society's needs and inform future program development.
The small administrative fee charged for each donation supports a range of free online and in-person training, educational materials, and, occasionally, the development of new apps.
This same infrastructure also increasingly serves as a validation service for a range of programming outside of tech donations. From supporting employee giving and volunteerism to facilitating international giving through NGOsource, TechSoup.Global enables transparent connectivity with civil society anywhere in the world.
We are proud to share what we have built with and for global civil society and look forward to sharing more stories, programs, services, and opportunities over the months and years to come. To learn more about TechSoup and how we might better serve civil society together, visit meet.techsoup.org and help us share the news.